Mini-Split Systems are ductless, energy efficient and quiet!
Commercial Mini-Split System
No ductwork? No problem! A mini-split ductless system is just what you need! Mini-Split systems do not need full-sized air ducts to work. Instead, it is a ductless system that uses an individual fan and evaporator unit for each room. Another plus is that the unit does not just have to be used in cooling mode, you can also get mini-split systems that serve as a heat pump for heating and double as an air conditioner on those hot, muggy and miserable days. All of our units that we install are quiet, have a remote, are Wi-Fi compatible and energy efficient.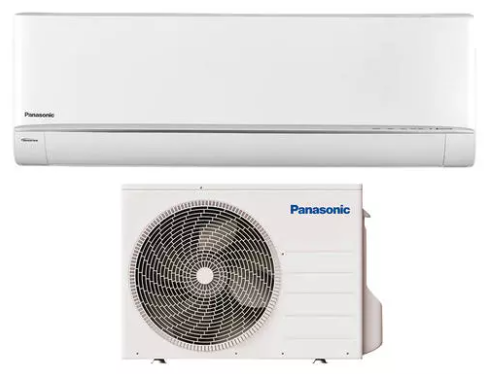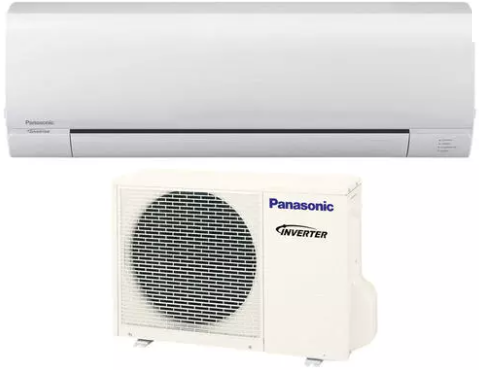 Commercial Service Areas
We work with many commercial businesses and have service agreements in place. If you're area is not listed, please contact us!
Serving Northwest Ohio Cities
Bowling Green
Bradner
Cygnet
Delta
Findlay
Gibsonburg
Grand Rapids
Liberty Center
Luckey
Maumee
Napoleon
North Baltimore
Oregon
Pemberville
Perrysburg
Swanton
Sylvania
Toledo
Waterville
Wauseon
Whitehouse
Serving Southeast Michigan Cities
Blissfield
Erie
Ida
Lambertville
Luna Pier
Ottawa Lake
Petersburg
Temperance
Wellsville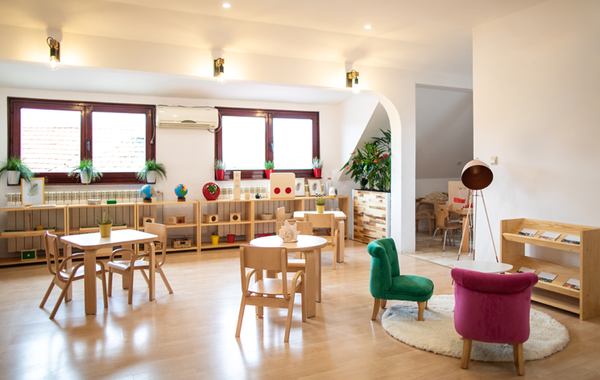 Ductless Cooling is a Great Solution for Schools
Each indoor unit is controlled individually, so the system can maintain comfort in classrooms that get a lot of sun, are completely shaded or have no windows at all. In addition to providing cooled air in classrooms, ductless systems can also effectively cool office spaces, hallways and large spaces, like gymnasiums, cafeterias and auditoriums. Ductless systems can also help correct humidity issues that may affect certain areas of a building.
Ductless systems are quiet, so teachers don't have to compete with loud window or central air conditioning units! They're ideal for use in classroom environments.
If you'd like more information about ductless cooling solutions for schools or commercial buildings, contact us.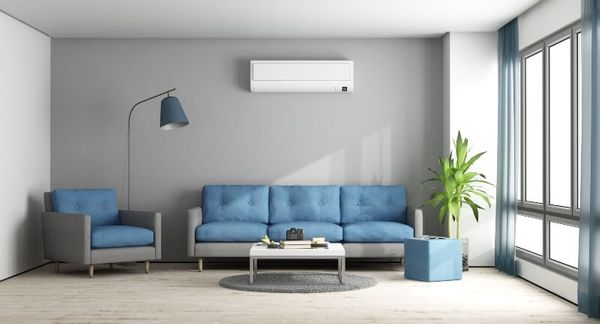 Lobby Uncomfortable, We Have The Solution!
The next time you are sitting in a lobby, chances are a ductless, mini-split is what is keeping you warm in the winter or cooling you in the summer, especially if the building happens to be older. A mini-split is the perfect solution in a lobby as the unit is controlled individually and extremely quiet. When in the lobby of a medical facility, corporate building or a warehouse lobby, the last thing you want is added noise. The all-in-one ductless, mini-split is also very energy efficient. If a facility knows that a room will not be used, they are able to shut the unit down until needed. This helps save money, which in return, is another benefit of a mini-split unit.
If you have a lobby that needs a heating and cooling solution, contact us!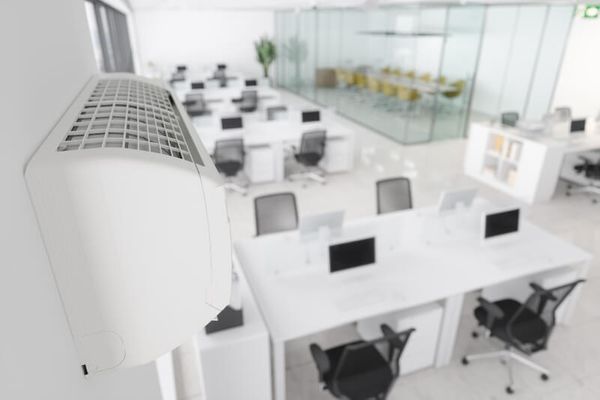 Why A Ductless Mini-Split Is Perfect For An Office
A ductless, mini-split is the perfect system for an office. Say the office has no ductwork and getting ductwork installed is way out of budget. A mini-split system does not need ductwork and does not break the bank to be installed. The other great thing about mini-split systems is that there are interior design options. The systems can be suspended from the ceiling or hung on the wall, if necessary. If the unit of choice stands on the floor, the placement can be changed as needed. Also, the systems are finished with a sleek and well designed front ventilation cover as well. Depending on the location of the office, in the morning, you may need heat, but by the afternoon, you need cooling. This is another advantage to having a split-mini system as switching from heat to cool is with the push of a button and controlled individually. Also, the system is very cost effective and energy efficient.
When dreading having to take a loan out to keep an office area comfortable, stress no more! Your ductless, mini-split awaits installation, contact us today!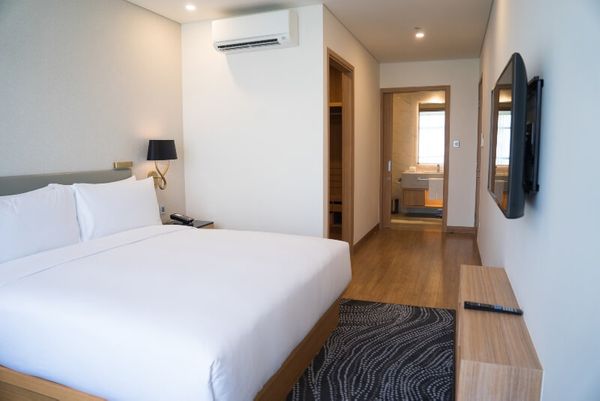 Satisfactory Temperature In A Hotel, Brought To You By A  ductless Mini-Split System
Imagine if when you went to a hotel the temperature of each room was the same. Sounds absolutely miserable doesn't it? A mini-split system is the only answer to keeping guests happy when staying at a hotel. The systems are small, but mighty. Keeping the desired temperature at the set point, which is controlled by a remote control. When it comes to noise, the mini-split system is super smooth and quiet. The system also helps to control humidity and air quality, which is a huge establishment when thinking of a hotel. Another key fact on why ductless mini-splits make all the difference in a hotel is the energy efficiency. In order to keep guests happy, a hotel needs a ductless, mini-split to allow guests to rest, relax and sleep in comfort.
If you would like more information about ductless heating and cooling solutions within a hotel, please contact us as we would be happy to assist with any questions you may have!