Renovation
Choose Pipe Doctor for Residential Renovation and Remodeling
Soft Close Bidet - The Pipe Doctor

Install Of Kitchen Faucet

Bathroom Remodel

Water Purification Systems
Plumbing Remodeling Services
Pipe Doctor's Plumbing Remodel specialists can take care of all your remodeling needs. Our technicians are well educated in the layout and modification of plumbing systems to accommodate all your remodeling jobs.
If you need plumbing alterations, look no further we are the area leader in bathroom and kitchen remodels.
We even install bathrooms where others say could never be done. If your plumbing does need altered we can size and accommodate your specific needs. We can also add a bathroom to any place you need when gravity systems will not work. When you are looking to do any sort of remodeling that requires plumbing, gas, water or drain line, please call Pipe Doctor for profession, prompt service.
Pipe Doctor answers the phone live 24 hours a day 365 days a year for all plumbing, remodeling and alteration questions. Our technicians can come out immediately and check your system to make sure you are ready for your remodeling project.
Kitchen and Bathroom Renovations Services
Faucet Upgrade
Toilet Installations
Bidet Installations
Basement Bathroom Installations
Saniflo installations
Relocation of plumbing fixtures
Laundry room remodeling
Washer and Dryer installations
Basement Kitchen installation
Kitchen Remodeling
Dishwasher Installations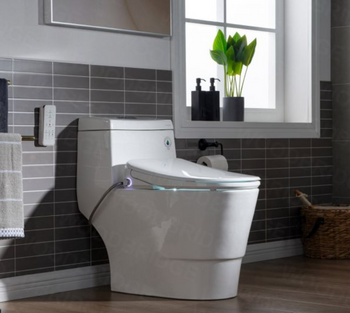 Elevate your Bathroom - Install a Bidet
Transform your residential bathroom into a luxurious escape with the installation of a modern bidet! Enjoy all the benefits that come from having an efficient and eco-friendly way to stay clean, comfortable, and relaxed. The Pipe Doctor makes the bidet installation process simple, efficient, and stress-free.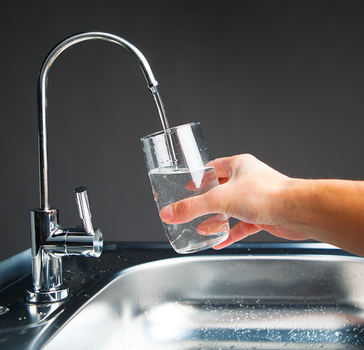 Water Purification Systems
Reverse osmosis
Water softeners
Point-of-use units
Water treatment
Iron, tastes and odors, hydrogen sulfide (sulfur), manganese, acidic water conditions as well as the other culprits all contribute to water quality problems.
Simply give us a call for a quote on a water filtration system.
Install a complete bathroom anywhere
With the amazing SaniFlo systems, you can install a bathroom, kitchen or laundry room almost anywhere with minimal construction!
Watch this quick video of how it all works.
Can I install a basement bathroom without existing plumbing?
Yes! The upflush toilet macerating systems can be used anywhere extra bathroom facilities are needed or wanted. Extra bathrooms can be installed in basements, attics, cottages, hotels, motels, etc.
How does a Saniflo macerating upflush toilet system work?
Their main difference from standard fixtures is the discharge system, whose key components are a macerator/pump and a small-diameter pipe. The powerful macerator has a rotating blade that shreds and grinds solid material like human waste and toilet paper. When mixed with flushing water, solid material changes to a fine slurry which moves easily through a narrow pipe upward. The macerator/pump is sealed for life and requires NO maintenance! And no waste sits inside the unit like other brands.
A quiet electric-powered pump moves the fine slurry upward under pressure. The small-diameter discharge pipe (as small as 3/4" across), solves many structural problems as it can be run virtually anywhere. The fine slurry moves easily through this pipe to the normal sewage system, septic tank or holding tank.
Residential Service Areas
We work in various cities/towns, if you are unsure if we can serve you, please contact us!
Maumee
Monclova
Oregon
Perrysburg
Sylvania
Toledo
Waterville
Archbold
Bowling Green
Delta
Findlay
Grand Rapids
Pemberville
Swanton
Whitehouse
Bedford Township
Lambertville
Ottawa Lake
Temperance