Serving Northwest Ohio • 24/7 • 365 Days a Year
Findlay Ohio's Preferred Commercial Plumber
Available any time you need us. Often Same Day or Next Day Service. Licensed for all plumbing and sewer backflow services in Findlay, Ohio.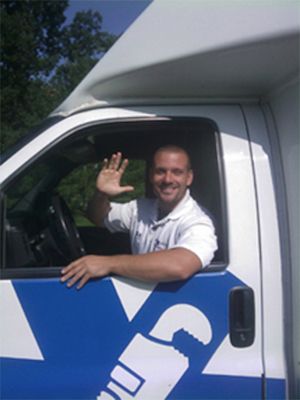 The Best Commercial Plumber in Findlay, Ohio gives You a Promise
You can trust the experienced, licensed professionals at Pipe Doctor Plumbing in Findlay, Ohio for all of your plumbing repairs and much more. We provide plumbing services to Findlay, Ohio and the Northwest Ohio and Southeast Michigan area.
With customer service as the primary foundation, Pipe Doctor offers our clients outstanding customer service, prompt, knowledgeable technicians and a pursuit of excellence that is unsurpassed. The professionals at Pipe Doctor are proud to be your licensed plumber of choice in Findlay, Ohio.
Eric R. Wagner
Owner / Operator - Pipe Doctor
The Pipe Doctor: Findlay, Ohio's Best Commercial Plumbing Services
Are you looking for the best quality commercial plumbing services in Findlay, Ohio? Look no further than The Pipe Doctor. We offer 24/7 emergency services, fully stocked trucks, and the fastest response times in town.
The Pipe Doctor ensures that every customer is given top-notch service – whether it is an emergency repair or a regular inspection. Our experienced technicians have dealt with many different types of plumbing projects, from large commercial buildings to smaller locations. With over 20 years of experience and four generations of licensed plumbers, we understand what it takes to get the job done quickly and efficiently.
Having access to a reliable commercial plumber is essential for any business. A reliable commercial plumber can help ensure that issues such as leaks, clogs, and burst pipes are fixed quickly and correctly – saving time, money and hassle in the long run. With the right team on hand, business owners can even take advantage of preventative maintenance services to identify problems before they become full-blown disasters. A good commercial plumber will be knowledgeable about the most up-to-date materials and installation techniques, ensuring that customers always get the best value for their money. Thanks to companies like The Pipe Doctor in Findlay Ohio, finding a reliable commercial plumbing service doesn't have to be difficult!
We offer many commercial plumbing services:
Emergency Repair Services
Regular Inspections
Pipe Installation & Replacement
Drain Cleaning & Unclogging
Water Heater Repair & Installation
Leak Detection & Repair
Faucet Installation & Repair
Toilet Installation & Repair
Sewer Line Service
Garbage Disposal Maintenance & Repairs.
We have a commitment to using only the highest quality products and materials when repairing any customer's plumbing system. This means you will never have to worry about faulty parts or improper installations – ensuring that your plumbing system will run smoothly for years to come.
From beginning to end, customers can expect friendly staff, prompt responses, and timely results. We understand how important it is for businesses and homeowners alike to have reliable plumbing services that are available at any time of day or night – which is why we provide 24/7 emergency services with one of their most experienced technicians on call at all times. Our fully stocked trucks allow us to respond quickly when any type of emergency arises while still having all the necessary tools on hand – eliminating unnecessary delays or complications along the way.
From installation to repair and maintenance, we are the world's best plumbing company in Findlay, Ohio. Call us today for an appointment - you won't be disappointed!
Don't take a chance on a fly-by-night plumber when you can trust the experts at The Pipe Doctor!
Commercial Installation, Service, and Repair
Backflow Services
Boilers
Drain Cleaning Service
Grease Trap Cleaning
Hot Water Heaters
Gas Lines Service
Mini-Split Systems
Commercial Kitchens & Bathrooms
Health Inspector Compliance
Emergency Services
The Pipe Doctor is Licensed for Backflow Prevention in Findlay, Ohio
In commercial and industrial buildings, backflow prevention is critical for maintaining the health and safety of the people who occupy the building. Backflow, which occurs when contaminated water flows back into clean water systems, can lead to the spread of disease, illness, and even death. This is especially concerning in settings like hospitals, restaurants, and factories, where clean water is essential for safe operations. By having effective backflow prevention systems in place, these buildings can protect their employees, customers, and visitors from harmful contaminants and ensure that their operations can continue uninterrupted. Additionally, adhering to local regulations around backflow prevention is important for avoiding costly fines and legal issues.
The Pipe Doctor is the go-to provider for backflow prevention services in Findlay, Ohio. As a commercial or industrial water consumer in Findlay, Ohio, it's essential to have a backflow containment assembly installed after the meter to prevent contaminated water from flowing back into clean water systems. The Pipe Doctor has licensed plumbers on staff who are qualified to install and test backflow containment assemblies. Our certified backflow testers have the expertise to perform regular testing to ensure your system's compliance, as required every twelve months. They undergo rigorous training and certification to ensure that they stay up to date on the latest standards, methodology, and technology related to backflow prevention.
With years of experience in the industry, you can trust The Pipe Doctor to make sure that your backflow containment assembly is installed and maintained correctly, and you're not at risk of statutory fines or liability issues. Our team takes responsibility for the installation and testing process, so you have peace of mind that your water is clean, and your needs are being taken care of by experienced professionals. Contact us today and choose The Pipe Doctor for all of your backflow prevention needs in Findlay, Ohio!
Servicing the Following
Hotels
Industrial/Manufacturing Facilities
Municipal Properties
Schools/Universities
Real Estate Properties
Restaurants
Office Buildings
And More!
We are the Findlay, Ohio Trusted Commercial Plumbing Contractor for: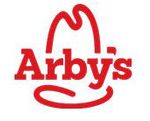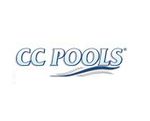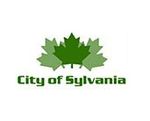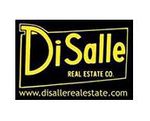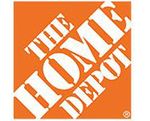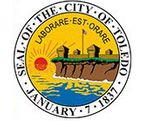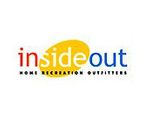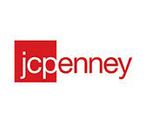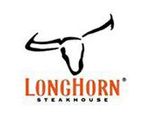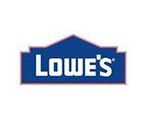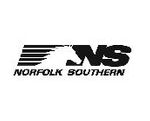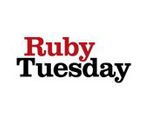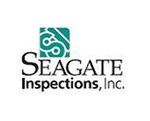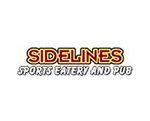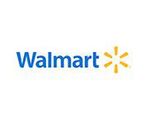 24/7 Emergency commercial Plumbing Services in Findlay, Ohio
Up front Pricing (most cases)
You know the price before we begin.
Trucks are stocked with common repair parts, and some specialty parts.
All work Guaranteed
Highly trained uniformed technicians
Senior Discounts
Customer Referral discounts
Why Choose Pipe Doctor of Findlay, Ohio
Great plumbers with knowledge and professionalism are NOT EXTINCT! Pipe Doctor Plumbing & Heating is your one-stop shop for all of your commercial plumbing needs in Findlay, Ohio. Our experienced, licensed, and certified plumbers are here to provide you with the benefit of their extensive knowledge, helping you avoid costly problems while keeping your business running smoothly. With our master skills and a robust set of tools, we can steer you through any plumbing issue that may arise. We offer the commercial installation, services, and repair of backflow services, boilers, hot water heaters, drains, grease traps, and more.

The Best Plumbing Services Near You
Pipe Doctor Plumbing & Heating proudly serves the Findlay area and the surrounding Ohio cities:
Swanton

Holland

Rossford

Northwood

Walbridge

Millbury

Curtice

Genoa

Defiance

Fremont

Oak Harbor
Don't see your city?
Pipe Doctor Plumbing & Heating also provides quality plumbing services to all of the following Ohio counties: Lucas, Wood, Ottawa, Fulton, Sandusky, Seneca, Williams, Defiance, Paulding, Van Wert, Putnam, Allen, Hardin, Hancock and Wyandot county.
Pipe Doctor Plumbing & Heating in Findlay, Ohio will provide our customers with a specific time when one of our highly trained technicians can arrive at your location. If you have any concerns or questions, we will provide up front and honest answers before work is performed.
*Ask about our service agreements! Reduce the risk for costly emergency repairs!
Expert Service
Our plumbers are the best in the industry
We provide continuous training to remain current with the latest technology
Our team is available any time you need us- 24/7
Use of Innovative Technology
Minimizes damage to your home's plumbing, landscaping, and hardscaping
Leads to shorter & more efficient repairs
Reduces overall costs
Creates longer-lasting solutions
Multiple Options
Our one-stop service has many options to meet your needs
Your choice of maintenance & repair or a permanent solution
We provide the longest industry warranties
Specialty Plumbing Services in Findlay, Ohio:
DOT Gas Repairs
Backflow Installation & Testing
Rinnai Tankless Water Heaters
Drain Cleaning
Water Heaters
Garbage Disposals
Galvanized Pipe Replacements
Water Services
Gas Services
Whole House Gas Heat
Sump Pump
Back-up Sump Pump
Sewage Ejector Pumps
New Fixture Installed
Leak Location
Drain Line Repairs
Faucet, Tub & Sinks
Toilet Repair & Replacement
Backflow Certified
Camera Inspections & Locating
Hydro-Jetting
DOT Gas Certified
Buried Line Locating
Infrared Leak Detection
Water Leak Detection
Sewer & Drain Point Repair
Sewer & Drain Pipe Lining
Hydra-Liner Pipe Lining
Frozen Line Steaming
Pipe Thawing
Confined Space Entry Work
Excavation
Burst Pipe Repair
Kitchen Plumbing
Slab Leak Repair
Water Filtration Systems
Gas Line Services
Repiping Services
Bathroom Remodeling
Water Softeners
Well Pump Replacement