Serving Northwest Ohio • 24/7 • 365 Days a Year • Emergency Service • 419-550-1541
24 Hour Emergency Plumbing Services Near You!
24 Hour Water Heater Repair
24 Hour Drain Cleaning
24 Hour Sewer Repair
Up front Pricing (most cases)
You know the price before we begin.
Trucks are stocked with common repair parts, and some specialty parts.
All work guaranteed
Highly trained uniformed technicians
Your Most Reliable, 24 Hour Emergency Plumber In Toledo, Ohio
Plumbing issues can be the most unpredictable and frustrating situations you encounter in your home or business. These problems can occur without any warning, and in many cases, they happen when you least expect them. From burst pipes to clogged drains, even the most diligent homeowner can be caught off guard. Fortunately, Pipe Doctor is here to offer you 24-hour emergency services when you need them most.
Our team of highly skilled and experienced plumbers is available around the clock to tackle any plumbing emergency you may face. We understand that when it comes to plumbing issues, time is of the essence, and we are committed to providing you with swift and efficient solutions. Whether it's a broken faucet, a sewer backup, or a water heater failure, our expert technicians will arrive at your location with all the necessary equipment to get the job done right. With Pipe Doctor on your side, you can rest assured that your plumbing emergencies will be addressed quickly and effectively.
At Pipe Doctor, we pride ourselves on our commitment to excellence and customer satisfaction. We understand that plumbing emergencies can cause a great deal of stress and inconvenience, and we want to make sure you receive the best possible service. Our technicians are not only proficient in their work, but they are also friendly, professional, and knowledgeable. So don't let plumbing issues ruin your day or your property, call Pipe Doctor for all your emergency plumbing needs, and we'll have you back on track in no time.
The Best 24 Hour Plumbing Services Near You
Pipe Doctor Plumbing & Heating proudly serves the Northwest Ohio cities:
Swanton

Holland

Rossford

Northwood

Walbridge

Millbury

Curtice

Genoa

Defiance

Fremont

Oak Harbor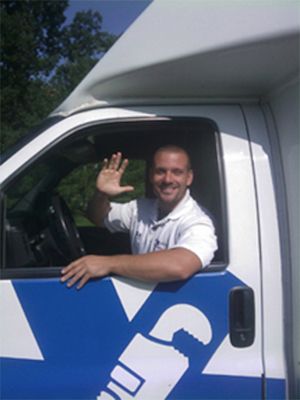 The Best 24 Hour Plumber gives You a Promise
You can trust the experienced professionals at Pipe Doctor Plumbing & Heating for all of your plumbing repairs and much more. We provide 24 hour plumbing services to the Northwest Ohio and Southeast Michigan area. With customer service as the primary foundation, Pipe Doctor offers our clients outstanding customer service, prompt, knowledgeable technicians and a pursuit of excellence that is unsurpassed. The professionals at Pipe Doctor are proud to be your 24 hour plumber of choice in.
Eric R. Wagner
Owner / Operator - Pipe Doctor
The Best 24 Hour Plumber Near Me