Testimonials
Read Our Customer Reviews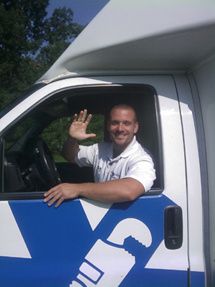 At Pipe Dr, we value sentiments from our clients.
At Pipe Doctor, we will strive to be the leading plumbing service provider in Northwest Ohio. We are working hard to meet and exceed your expectations for quality service at a reasonable price.
We will operate at our highest potential at all times by offering outstanding customer service in all we do.
Will you take a moment to share your great story about Pipe Dr.?
"They were prompt and their price was quite reasonable."
Keith D., Ida, Michigan
"To their credit, the service rep came out that day and fixed everything to my satisfaction. They did not charge me any more for the job. I think this is their biggest plus as a lot can be learned from a company when you ask them to come back out and fix something after they've been paid. Service rep was very courteous and professional."
John U., Perrysburg, Ohio
"All in all, Wagner was very professional and reasonably priced. I would use them again."
Mike C., Perrysburg, Ohio
"They are consistent, professional, and very friendly! Dwayne came out with another temporary worker (one they fire when they need extra help for larger jobs) and they were able to get the work done in about a 1/2 or less. It was a pretty hot day out and they were as nice as could be and very professional. I like to ask questions and learn about different things and Dwayne didn't mind filling me in on details about everything."
Kim B., Toledo, Ohio
"They made sure everything was done properly. They were prompt on responsiveness. They were prompt on punctuality. Their professionalism was very good."
"I was very pleased with the work and the quality of the product. I will not hesitate to call them again when necessary."
John M., Maumee, Ohio
"They came the same day, even just having an ice storm, and did not hesitate to be here even with the bad roads. Matt was very nice and personable. He was in and out quickly but with the job complete. Not sure if the price was good or bad since I have never had to call a plumber before. It was worth getting it fixed so we had water."
Kate S., Temperance, Michigan
"The Pipe Doctor arrived, got straight to work, completed the job professionally, and left. Just exactly what you want in a plumber! We appreciate their expertise and will use them again in the future."
Randy E., Ottawa Hills, Ohio
"I just wanted to say THANK YOU. The service tech that came out last week was great and I will definitely recommend you to everyone!"
Kristy B., Toledo, Ohio
"Today we had such an awesome experience with our Pipe Doctor technician! He was at my home within 30 minutes of my call! He was so personable and friendly. Super fast faucet replacement. We will be canceling our Ben Franklin subscription and will be using matt as our plumber from here on out. Telling all our friends about this service. Thanks again!"
"Friendly, quick, on time!! I was searching for a new plumber (my former one moved out of the area) and now I have one. THANK YOU!"
"I can't say enough good things about this company. Eric came to the rescue on Saturday evening & went above & beyond to make sure our 81 year old father had hot water before he left. It was like he was taking care of his own family with the care, respect & compassion he showed. This is one family who will never call anyone except the Pipe Doctor in the future. Thank you Eric we appreciate what you did more than words can explain."
- Beth