Bidet Installation
The Pipe Doctor has the Bidet Expertise you Need
Elevate your Bathroom - Install a Bidet
Transform your residential bathroom into a luxurious escape with the installation of a modern bidet! Enjoy all the benefits that come from having an efficient and eco-friendly way to stay clean, comfortable, and relaxed. The Pipe Doctor makes the bidet installation process simple, efficient, and stress-free.
If you're considering installing a bidet, it's important to consult a plumber. A plumber can assist you in choosing the right bidet for your needs and can handle the installation process. Depending on what type of bidet you choose, a plumber may need to make adjustments to existing plumbing and fixtures. Additionally, plumbers can provide helpful advice about what type of bidet is best for your bathroom, such as the kind that fits your toilet bowl or the type that sits on the floor. Ultimately, plumbers are essential for properly installing a bidet and ensuring it functions correctly.
The Pipe Doctor has four generations of licensed master plumbers, making us the superior choice for all your bidet installation needs. Our team of certified technicians can help you choose the right bidet for your needs and preferences – whether you're looking for a full-fledged bidet or just a simple attachment. After you've chosen the perfect model, our technicians will carefully mark out where the bidet should be installed; we take special care to ensure that all measurements are precise so that the fixture won't leak or cause problems down the road.
Once the placement of the bidet is determined, our highly trained technicians will install your new bidet quickly and professionally. We take precautions to ensure that the installation is secure and leak-proof, inspecting every small detail with care. The Pipe Doctor is proud to have a 100% satisfaction guarantee and will work to make sure your needs and expectations are not only met but exceeded.
If you're looking to upgrade your bathroom, don't wait any longer – contact us today! Whether you're trying to add some luxury or just want to save on your energy bills, our team is here to help you achieve the perfect look and feel for your bathroom. Contact us today and let The Pipe Doctor help you make your bathroom an oasis.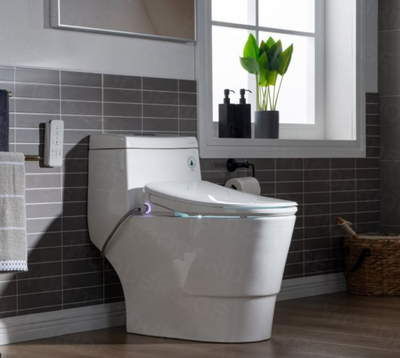 Soft Close Bidets
The most popular bidet option is the soft close bidet. Soft close bidets are a great way to upgrade your bathroom and add a touch of luxury. These high-end bidets feature a gentle, self-closing lid that eliminates the noise and potential injury caused by traditional toilet lids. A soft close bidet is better for the environment as well – since it uses less energy than a standard toilet lid, it's more efficient and reduces your carbon footprint. Additionally, these bidets are incredibly durable, allowing them to withstand years of use and provide you with an unforgettable experience in the bathroom. Upgrade your bathroom experience with the ultimate in luxury and convenience - a soft close bidet! Get ready to enjoy an indulgent, comfortable toilet time every single visit.
RESIDENTial Service Areas
We work in various cities/towns, if you are unsure if we can serve you, please contact us!
Oregon
Perrysburg
Sylvania
Toledo
Waterville
Archbold
Bowling Green
Delta
Findlay
Grand Rapids
Pemberville
Swanton
Whitehouse
Bedford Township
Lambertville
Ottawa Lake
Temperance