The professionals at Pipe Doctor are proud to be your plumber of choice
We are happy to provide compete plumbing repairs in northwest Ohio and southeast Michigan.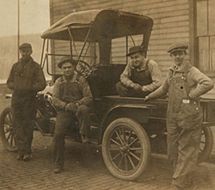 Pipe Doctor Plumbing, Heating, Sewer and Gas was started in 2010 as part of a 100-year strong tradition in the Wagner family. For the past 100 years, the Wagner family has been in the service plumbing industry, assisting other families and businesses in the Toledo area. Pipe Doctor Plumbing & Heating is the plumber of choice for hundreds of Toledo homes and businesses.
As the fourth generation Wagner master plumber, I decided to carry on the tradition by starting a service-oriented company to provide plumbing repairs along with many other services. With customer service as the primary foundation, Pipe Doctor offers our clients outstanding customer service, prompt, knowledgeable technicians and a pursuit of excellence that is unsurpassed. We also offer a promise to care for our customers' personal property as if it were our own. We strive to continuously better serve our valued customers through ongoing training and education. Always acting with the utmost integrity, we feel confident in all we do and we know once you put your trust in us, we will never let you down.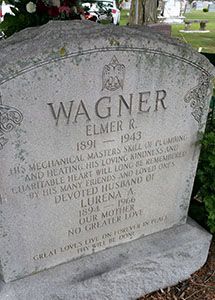 Building on the success of my family in the plumbing industry, I have found that superior customer service partnered with experienced technicians has helped Pipe Doctor Plumbing & Heating become the plumber of choice.
In addition to plumbing repairs, we offer a wide variety of services to our clients in northwest Ohio and southeast Michigan including:
VARIETY OF SERVICES:
Full-service plumber
Natural gas service
Water heater service
Water heater repair
Boiler repair
Drain inspection and drain service
Annual backflow testing
Commercial kitchen repair
Backflow system testing
Sump pump maintenance
Residential kitchen repair
Toilet installation and tub installation
Cross-connection prevention
Frozen line service
Garbage disposal maintenance
Kitchen sink repair
Irrigation repairs
Trenchless pipe replacement
Waste and overflow repair
Deliver:
"Wow" Through Service Exceeding Every Customers Expectations.
Ownership:
Motivation, Creativity, Innovation and Accountability.
Caring:
Care About Our Company, Customer, Each Other and Everyone we come in contact with.
Teamwork:
Contribution With Pride Towards Our Targets.
Openness:
Honesty With Ethics In all we do.
Reliable:
Relentless Commitment To Excellence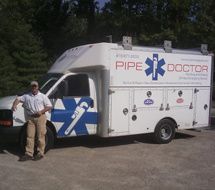 You can trust the experienced professionals at Pipe Doctor Plumbing & Heating for all of your plumbing repairs and much more. Give us a call today and you'll see why we are the plumber of choice in northwest Ohio and southeast Michigan.