Septic to Sewer Conversions
Septic to Sewer Conversions by Pipe Doctor: Your Trusted Toledo Plumber
At Pipe Doctor, your trusted Toledo plumber, serving Bowling Green, Perrysburg, Maumee, Whitehouse and Sylvania we are committed to making a positive impact on Toledo's environment, waterways, and public health. One of the key services we offer is Septic to Sewer Conversions, aimed at connecting homes and businesses currently relying on septic systems to the city's comprehensive wastewater collection and treatment system.
Why Choose Septic to Sewer Conversion?
Septic systems require regular maintenance, including pumping out the septic tank every three to five years to prevent backups and overflows. These maintenance costs fall on the homeowner. In contrast, opting for a Municipal sewer system means that the maintenance is professionally managed, and all associated costs are covered by the Municipality from the main connection to the treatment facility.
Benefits of Septic to Sewer Conversion
Waterways Protection: Malfunctioning septic systems can release harmful bacteria, viruses, and chemicals into local waterways. Our sewer pump installations and gravity mains divert billions of gallons of raw wastewater to treatment facilities, safeguarding our farms, creeks, and waterways from pollution.
Environmental Responsibility: Wastewater from your sewer system is treated at a wastewater treatment plant. After treatment, the wastewater can be recycled for irrigation, and the remaining waste is used for compost. City wastewater systems significantly reduce nutrient inputs that contribute to harmful algae blooms, preserving local seagrass and marine life, including fish, birds, and other wildlife.
Improved Health: Septic systems can eventually fail, allowing untreated sewage to leach into surface waters and private groundwater wells, which some people rely on for drinking water. Raw sewage from a failed septic system can even surface in yards, posing a health risk to residents. Inadequately treated wastewater can lead to health issues such as upset stomach, diarrhea, eye irritation, and skin rashes. Converting to a municipal sewer system mitigates these risks and promotes a healthier environment for everyone.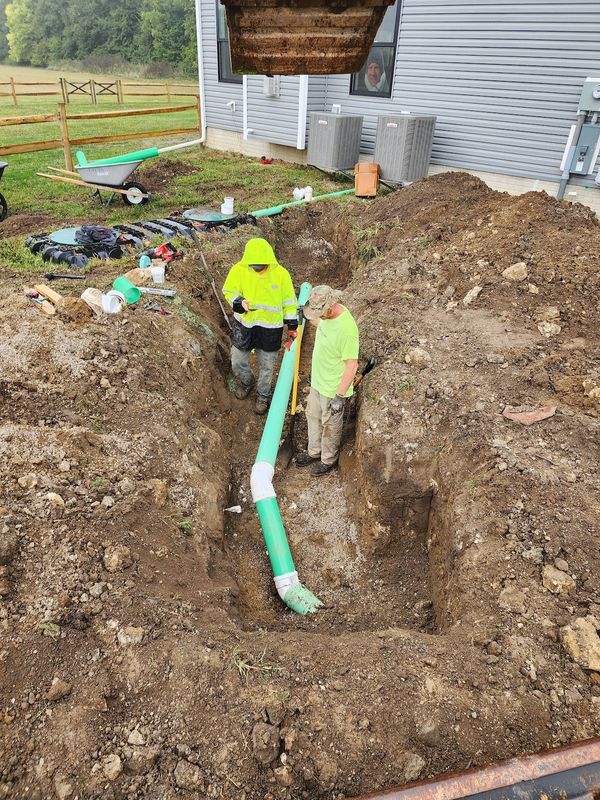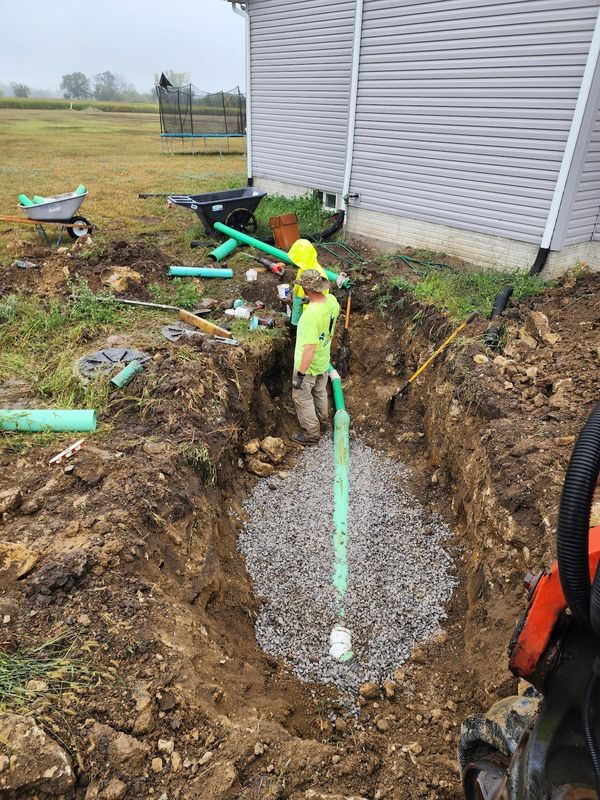 At Pipe Doctor, we have a team of experienced professionals dedicated to facilitating the seamless transition from septic systems to municipal sewers. As your trusted Toledo plumber, we handle the entire process efficiently, from assessment and planning to installation and connection.
Don't wait for septic system issues to become a problem—choose the responsible and environmentally-friendly option by converting to a municipal sewer system with Pipe Doctor, your trusted Toledo plumber. Contact us today to learn more about our Septic to Sewer Conversion services and schedule a consultation. Together, we can make Toledo's waterways cleaner, protect the environment, and enhance public health.
RESIDENTial Service Areas
We work in various cities/towns, if you are unsure if we can serve you, please contact us!
Oregon
Perrysburg
Sylvania
Toledo
Waterville
Archbold
Bowling Green
Delta
Findlay
Grand Rapids
Pemberville
Swanton
Whitehouse
Bedford Township
Lambertville
Ottawa Lake
Temperance